ELECTRICAL SYSTEMS
Traditionally this has been the most common use of IR thermography. An IR camera can be used to check the condition of current carrying devices under load, motors and motor controllers, bus ducts, electrical switch gear, relays, circuit breakers and fuses. The thermogram below shows one leg of a 3 phase motor controller operating at a much higher temperature at the contactor connection than the other adjacent 2 legs. Additionally other temperature exceptions are revealed on two phases of the breaker shut-off along the knife edges above the fuses. It is an engineering fact that many electrical problems are preceded by a temperature rise of a component prior to failure. A timely thermographic survey can help you locate problems before they become a costly casualty.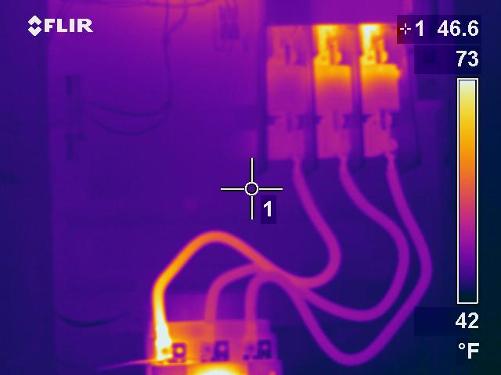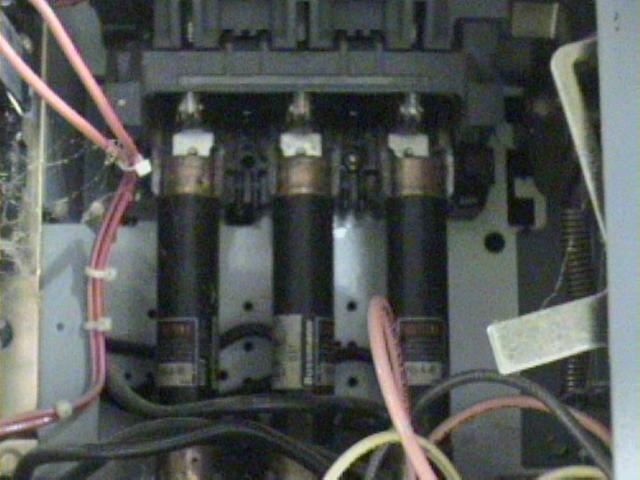 A typical 3 phase fuse block inside a Motor Controller Cabinet (MCC)...what do you see?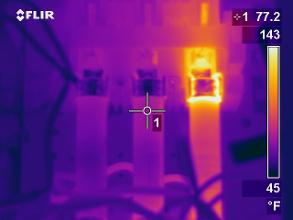 That fuse block as seen by an IR camera. Get the Picture.